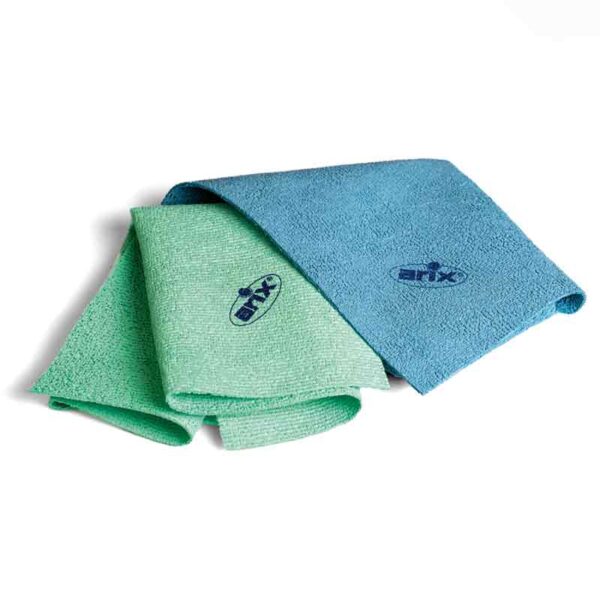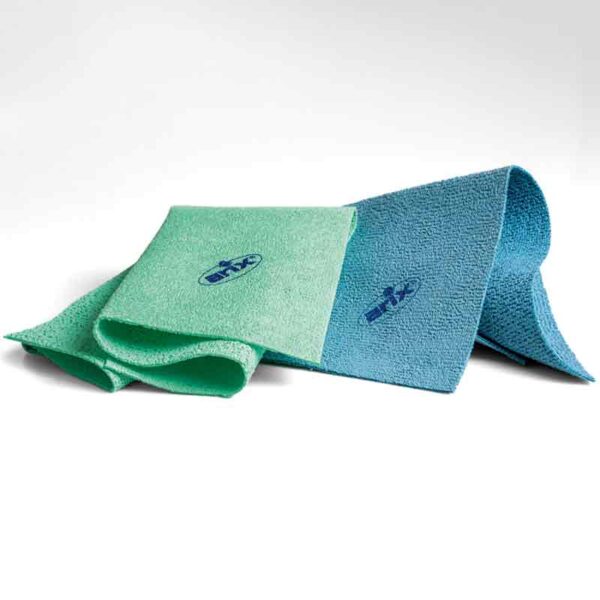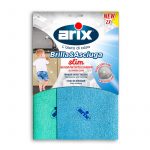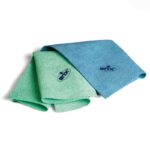 Arix Wipe&Shine Slim – 2 PU coated microfibre utility cloths
Twin-set microfiber cloth specially treated with polyurethane. The unique texture removes all traces of deep dirt, grease spots and limescale leaving the surfaces shiny and streak free. The peculiar polyurethane coating allowing an higher absorption capacity for shining surfaces and longer resistance, lint free. 2 colours for separated use in different rooms. Ideal for deep cleaning and drying most surfaces which might be polished and reflective, stainless steel, chrome, ceramic, glass and mirrors.
Description
Can be used wet and well squeezed, with water only or just with little drops of detergent. Wash and wring the cloth before and after each use. Do not use the cloth with bleach or aggressive detergents. Hand washable with warm water and soap; machine washale up to 60ᄚ without fabric softener.